Reflective Essay or Paper Writing Guide for Beginners and Pros
Last Updated: 24 August 2023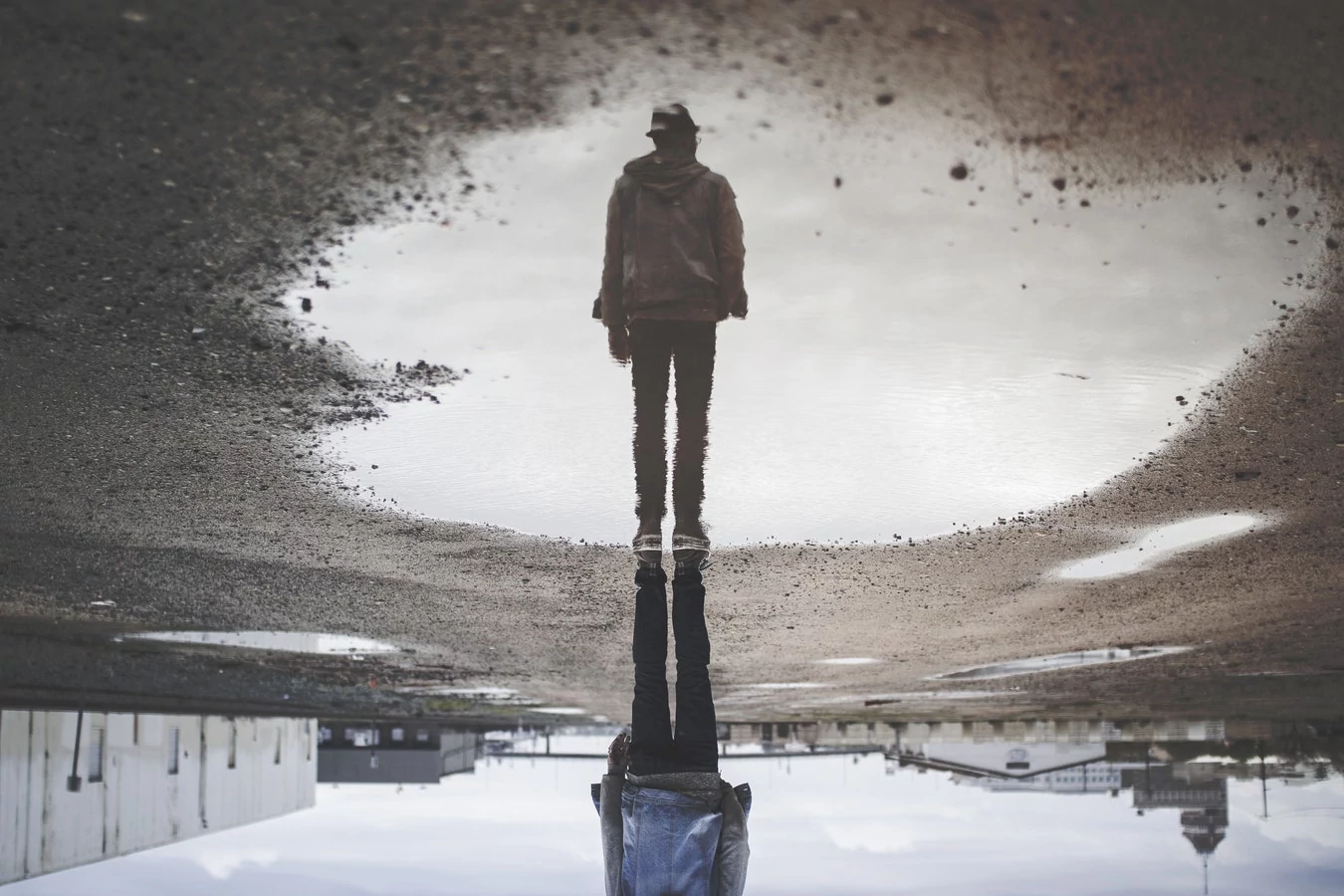 Students, in their academic journey, get introduced to different types of essays. Among other things, it is common to worry about how to write a reflective essay. A reflective essay is written in various subject areas. Some of the potential areas include psychology, law, English, sociology, nursing, medicine, and health. When engaging in reflective writing, students have to refer to their experience when learning. Besides, it means noting down the significant events during the learning process.
All students undertaking an internship must understand how to write an internship reflection essay. In this, the students will always make conclusions on their experience with the organization.
Our detailed guide will make you understand what a reflective essay is and how to start and end a reflection essay.
Our professional essay writers will always recommend choosing the best reflective essay title. However, there comes a time when you are so pressed. In this case, we can advise that you seek the best essay writing service to write a reflective essay for you. Mostly, our writers understand how to fit in the students' shoes and write the best essays. So, you need to present an essay prompt or rubric to guide the reflective essay writing process.
What is a Reflection Essay?
Most students get confused between a reflection essay and a reflective essay. However, these words are synonymous. Let us demystify the confusion by first defining what a reflective essay is.
A reflection essay, also known as a reflective essay, is a type of essay where the writer (student) examines their experiences in life and different encounters. The writer/author writes on the experiences, how they changed their perspective, and how it has developed or grown them. In short, it is a reflection of yourself.
Undeniably, depending on the audience, the format of a reflection/reflective essay always changes. Mainly, a reflection essay means choosing a definite topic, which concentrates on the writer.
A reflective essay is a sample personal essay type. In this sense, you are bound to consider many parameters, explain, and reflect. When writing a reflective essay, it is always important to demonstrate how your feelings have changed.
Besides, you are also expected to use vivid examples and citations where necessary. As it is a personal essay, you are allowed to use first-person pronouns when writing reflection essays. However, this should be very sparingly.
If writing a reflective essay is already proving hard, we recommend you get a reliable pay for essay service. In the case of Gradecrest.com, you will provide the assignment details, and our professional writers will respond by writing high-quality reflective essays.
How do you start a Reflective Essay?
Most students worry about how to start a reflective essay correctly. When you are ready to write a reflection essay, you should first understand some things. First, you must know how to write an effective reflective analysis essay.
Another potential place would be a reflective essay introduction example.
Here is how to start writing a good reflective essay:
Begin by writing a sentence that describes the basic idea in the reflection essay. For instance, if you are writing about what makes you the best manager, here is an example. "I have always believed that companies can thrive well if CSR actions are meant to create sustainable societies."
Write a bulleted outline for your reflection essay.
Design and write an opening sentence that is a grabber and catchy to the readers.
Describe your feelings in detail. Focus on how you feel, but avoid being too objective.
The thesis statement should come at the end of your introductory paragraph. It should bear your main point in the reflective essay. Following the three-part thesis statement like the one for expository essays is always good.
Things to Consider Before Writing a Reflective Narrative Essay
Undeniably, you will understand how to connect the reflective paragraphs using transition words. A good place to start would be the personal reflective essay examples online. However, be sure only to choose the English reflective essay examples. That way, you will understand better how to write a reflective essay for university. If you are focusing on life, get reflective essay examples about life. Furthermore, high school students should only focus on reflective essay examples for high school.
Here are some of the things to remember:
It would be best to focus on an incident that can be well-defined and developed. If there are a series of events, take chronological order.
Always have background information in your essay.
Use a narrative writing format, including characters, plot, conflict, setting, and theme.
If possible, use spatial order in describing things and their locations.
Ensure flow in your essay using transition words.
Include flashbacks and dialogue if possible.
Please explain how the incident happened and its significance.
Have a consistent presentation of ideas.
Keep a good word choice and presentation style.
Consider your audience and tweak the format appropriately.
Writing a Reflective Essay Outline
Before writing a reflection essay, it is always important to understand the reflective writing structure. Here are some of the things to include in your reflective essay to write it fast and easy.
Choose a good topic or essay title for the reflection essay.
Conduct research online to gain insights on the chosen topic.
Decide on the scholarly sources to include in the essay.
Write the draft of the reflection paper or essay.
Fill in the main points of the essay.
Include a reference list of the sources used.
Another critical thing to consider is the structure of the reflective essay. Here are some of the things:
The Introduction
The Main Body of the Essay
The conclusion of the Reflective Essay
Are you wondering how to make an introduction to a reflective essay? Well, make the introduction catchy, informative, and as brief as possible. When writing, please explain what is to be described and the essay's main idea through the thesis.
Here is how to write a thesis statement for a reflection essay:
The thesis statement must have the main idea of the reflective essay.
Ensure that you describe the events.
Use examples.
Explore the consequences, causes, and effects of events.
The Format of a Reflection Essay
Undeniably, unlike conventional essays or research papers, the format differs here. Reflective essays have a structured story and are based on a journal or diary.
Your professor or instructor will mostly recommend using the APA format or the MLA format for your papers. Also, a standard reflection essay length should be between 300 and 1000 words. However, it is good to consult with the instructor or professor before beginning to write.
Note that it is always great to follow the academic essays writing style. Remember, the essay is always about yourself. Nevertheless, always avoid using informal language or slang; make it official.
These notes can guide you in formatting your reflective essay.
APA
Use 1" margins;
Include a running head on every page;
Have a page number on the right of every page;
References section;
The references should be in alphabetical order;
Include an abstract if required.
MLA
It should be 1" in margin all through;
Times New Romans font double-spaced or any readable font;
Titles should be centered,
Name of Instructor, Course Name, Date, and Name of a student on the top left corner;
Surname and page number on each page;
Works Cited page.
Mostly, personal reflective essays should be a formal essay type.
Body Paragraph Ideas for Personal Essays
The body paragraph of your reflective essay should:
Provide a clear picture of your experience, expectations, and what you learned.
It would help if you were very persuasive, professional, and witty with presenting ideas.
Always use transition words for flow.
Ensure that you present a personal perspective in the essay body.
The body should not have any grammatical errors. For this, please take advantage of our essay editing services.
Always make clear any personal goals and how the experience made you learn.
Explain the first impression, experiences, discoveries, passion, mindset, and findings.
Whenever you are writing a reflective essay, always remember that:
Reflective writing involves giving a response to situations, events, new information, and experiences.
You should have an information synthesis or processing phase where you learn, think, and evaluate yourself.
To create a professional essay, avoid dragging some third party into your reflective paper.
Even though it is a reflective paper, use the first person sparingly.
Avoid using slang words in your essay.
Always use transitional phrases such as "to illustrate," "for instance," in a contrasting view," etc.
Engage your readers through the entire reflection paper. Do not make it boring.
Choosing Reflective Essay Topics
Here are some good reflective essay topics:
What breaks your heart?
Who is your role model?
Why do you want to study medicine?
Your superhero qualities
How special is your country?
Imagine being a president for one term.
When choosing essay topics, you can consider these personal reflective essay ideas:
Focus on what you love about yourself
Consider your strengths and weaknesses.
Reflect on your ambitions and dreams
Talk about your worst fears.
Look into your future.
Concluding a Reflective Essay
Now that you know how to write a reflective essay, let us focus on how to conclude it. Well, you might be tempted to use automatic conclusion generators. However, always use the best essay writing service to complete your reflective essay.
Related Reading:

We have professional essay writers who can work on your urgent reflection essays. Here is how to conclude your reflective essay:
Just like with any other essay, always restate the thesis statement. However, be very creative and witty with writing a closing statement for the reflective essay.
Make your point known to the audience by recounting the major events.
Be very brief in your conclusion. Go straight to the lessons learned and not the summary of incidents.
Take the narrative writing format or style when describing ideas.
Avoid using jargon and make it as simple as possible.
Getting personal is allowed in the conclusion as it is a personal reflection. Embrace your thoughts then and the current mindset.
Image source: Randy Jacob (Unsplash)