How to Write an Exciting Narrative Essay
Last Updated: 21 February 2021
You are probably reading this because you are about to compose a narrative essay and want the best tips on how to ace it. If you are not sure what your teachers are asking you to write about, we are about to go over the details of this type of essay.
More importantly, we cover everything you need to make a great narrative essay, from where to begin to where you should end.
We further dissect some of the frequently asked questions about narrative essays. We aim to help high school, college, and university students understand how to write this important piece of assignment.
What is a Narrative Essay?
If you are assigned to write a narrative essay and question yourself about what you should write, you need to begin with its definition.
A narrative essay is a piece of academic writing that tells a story. In many instances, narrative essays present personal narratives : about the personal experiences of an individual.
Considering the different types of essays students can write, this essay, together with a descriptive essay, allows you to use first-person pronouns. Furthermore, it does not have a limit on your creativity : it lets you go around the conventions of academic writing.
In short, a narrative essay is a piece of text that vividly describes your story and allows you to share your personal experience inspirationally and creatively.
It is important to develop a good structure for your essay, create and write compelling stories, and adhere to the instructions to ace such an essay.
In a nutshell, writing a strong narrative essay starts by understanding the instructions, planning the essay through an outline, and writing it using the tips we cover in this article. Your last step should be revising the personal narrative before turning it in.
Why do students write narrative essays?
Teachers assign narrative essays to test your ability to express your experiences in a comprehensive, interesting, inventive, and captivating way. They also want to know if you can tell your story chronologically using an appropriate narrative structure.
Narrative essays are assigned in English composition classes. Besides, you can apply narrative techniques when writing a personal statement for college or university applications.
When you write a compelling and eye-catching narrative essay, you can achieve great grades. So it is safe to say that it is given to award grades, which are important in career and life trajectories.
Unlike academic writing, where using the first-person is prohibited, narrative essays allow first-person use. You can as well use dialogue, suspense, and figurative language.
How to Write a Narrative Essay - A Step-by-Step Guide
Here are the 11 workable and systematic strategies from renowned autobiography writers. Use them to make your essay great and score the best possible grades.
1. Read your assignment prompt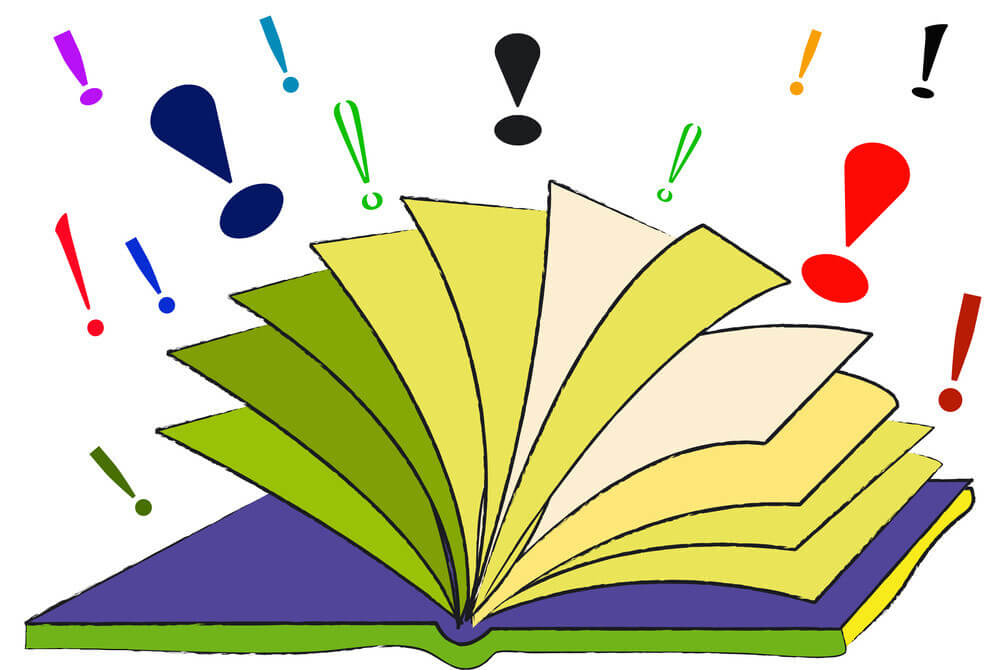 Anytime you are assigned to writing an essay, your first stop should be the instructions. The instructions clearly bring out the expectations of your professor for your narrative essay.
Sometimes, these instructions are accompanied by an assignment Rubric, which gives a breakdown of the assessment/marking of the essays.
Going through the instructions helps you determine the scope of your essay, the direction or stance of your writing, the word count, and the things the professor wants to see in the essay. It is the instructions that tell you whether or not to include citations in your narrative essay.
2. Research on some narrative essay examples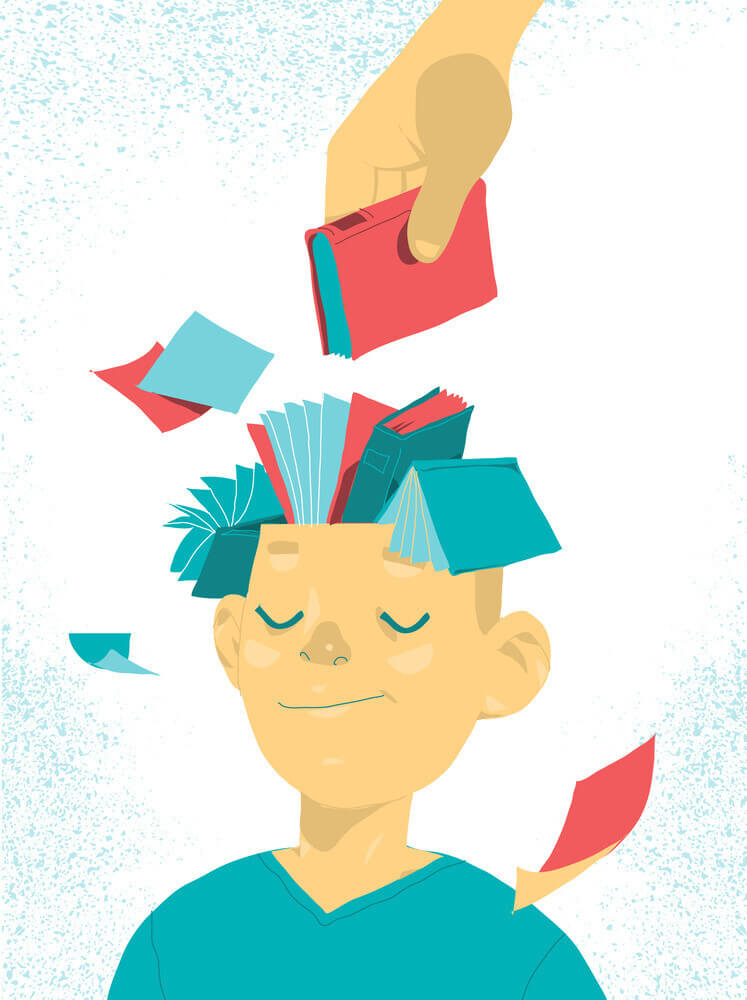 After reading the expectations of your professor, it is now time to scour the internet for the best narrative essay examples.
Reading samples online is a good strategy and the best essay tips you will ever get. It equips you with the writing skills, such as how to start and conclude an essay. It can also spark your creativity.
The model papers, such as those written by our essay writers, act as a point of reference when writing your essays, and so are the free narrative essay samples online. The more you read, the more you can write well-developed narrative essays.
Another great idea is to look for videos where people narrate their life experiences. Doing so can spark next-level creativity.
3. Choose a great topic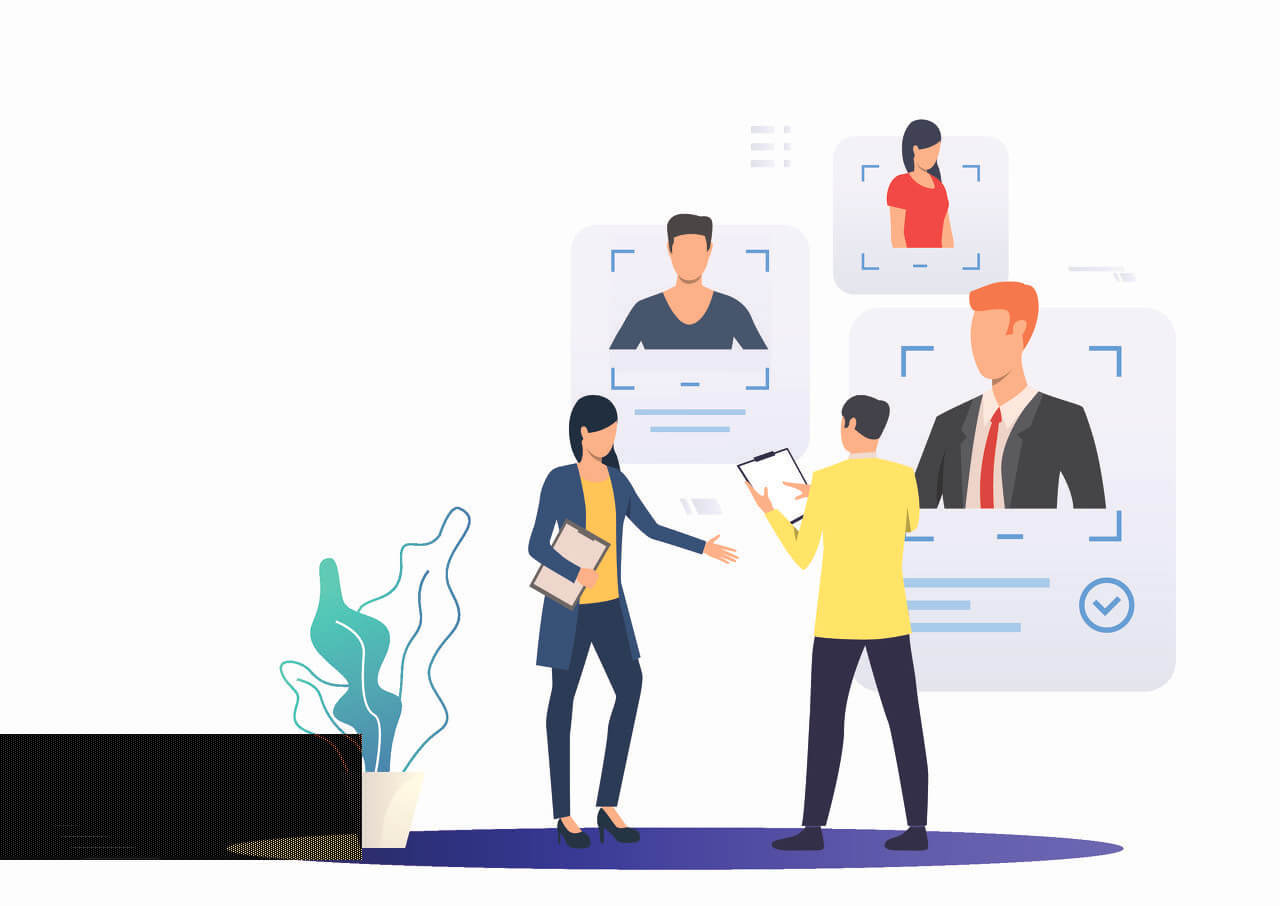 With the instructions internalized and essay samples read, it is now time to choose your narrative essay topic. When selecting a narrative essay topic, choose one that you can write so much about without hesitation.
As well, make sure that your topic aligns with the instructions in the essay prompt. Remember, a good narrative essay attracts readership right from the title. It is about your life experiences; make them count off the bat.
4. Begin writing the first draft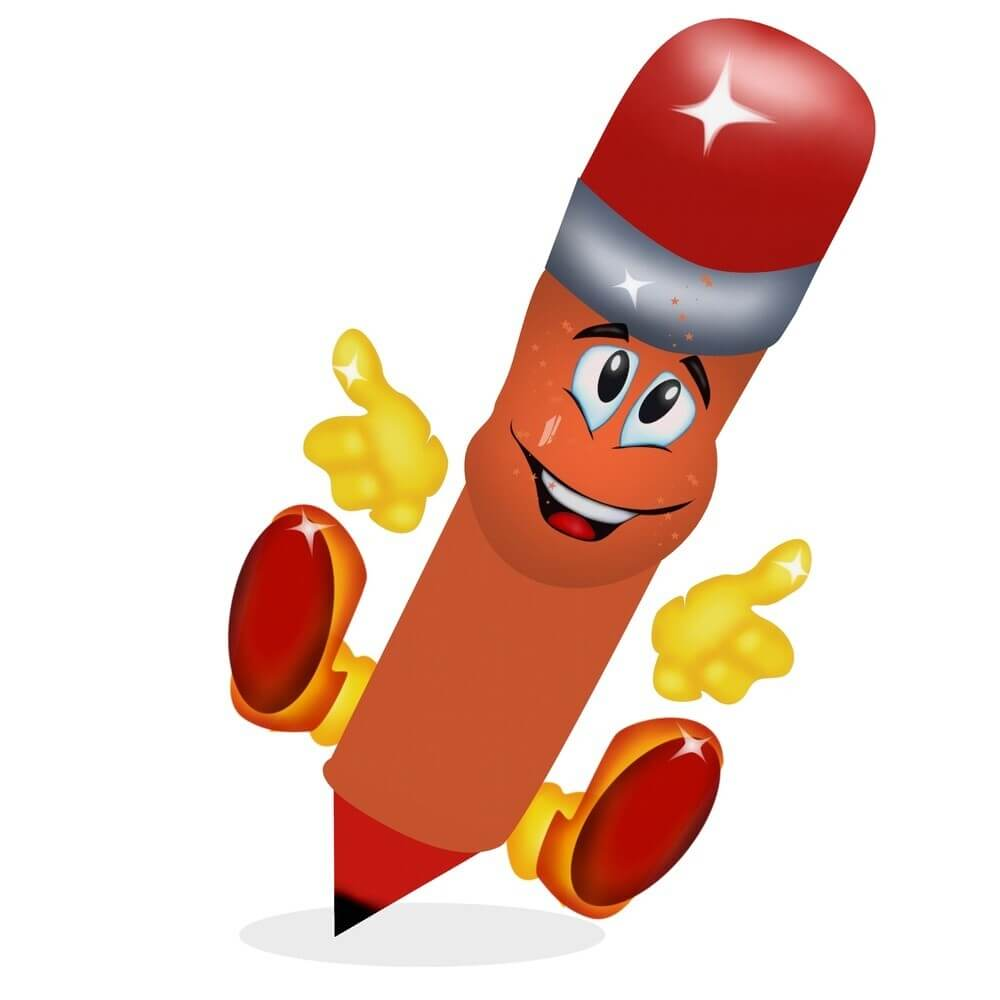 Writing an excellent story from introduction to conclusion calls for some proper planning. It is imperative to have a clear narrative essay outline as the first thing when reading the instructions and to choose the topic.
Once you have the outline, you will be filling in details to the sketch to make your first draft. Writing haphazardly can run you into confusion.
Therefore, you need to plan your essay. As you write your first draft, ensure you stick to a good choice of words and a flowing presentation. It is this first draft that you will be polishing until you have yourself an essay that meets all the requirements.
Most famous autobiography writers have declared this as a winning tip that made them write great content.
5. Establish the elements of your story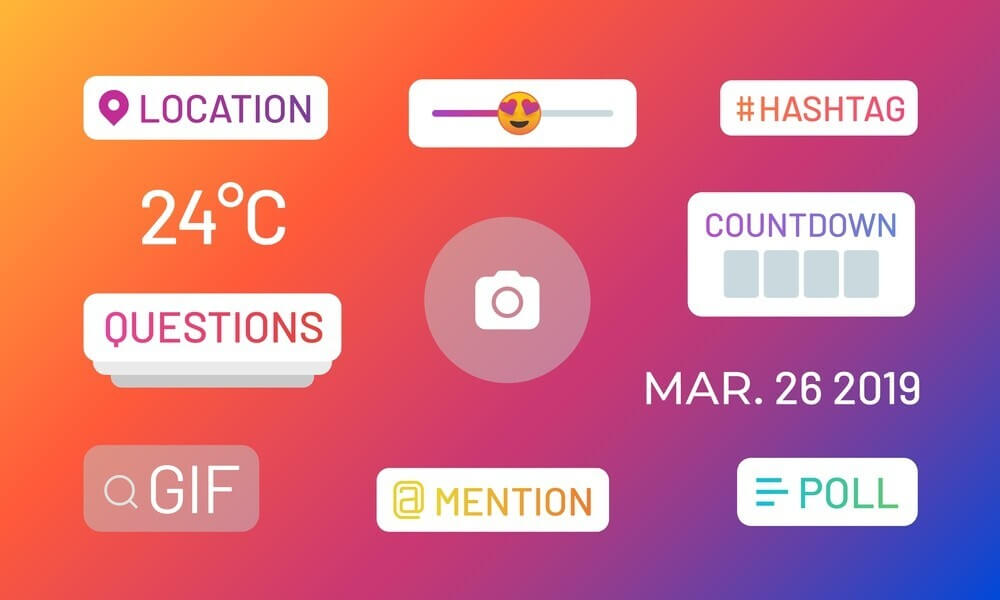 Some basic elements make a story complete. The top five essential components or elements of a story include the setting, the plot, the conflict, and the resolution.
Apart from using the hook at the beginning of your narrative to grab the readers' attention, these elements of a story also keep the audience glued to the story. They make your readers want to know what happened next.
If written up to standards and with the best English grammar adherence, the elements of narrative stories can help you leave an indelible memory in the minds of your readers. When writing your statement of purpose, it is a great strategy, scholarship essay, admission essays, or personal statements.
Ensure that the point of view of the narrative comes out clearly. Doing so helps you to declare your role in the story.
Explain your character in the best way you can. However, make no mistake of misinforming your readers because you risk losing touch; the attractive hook and intros will be of no good when trust is thrashed.
6. Determine the narrative sequence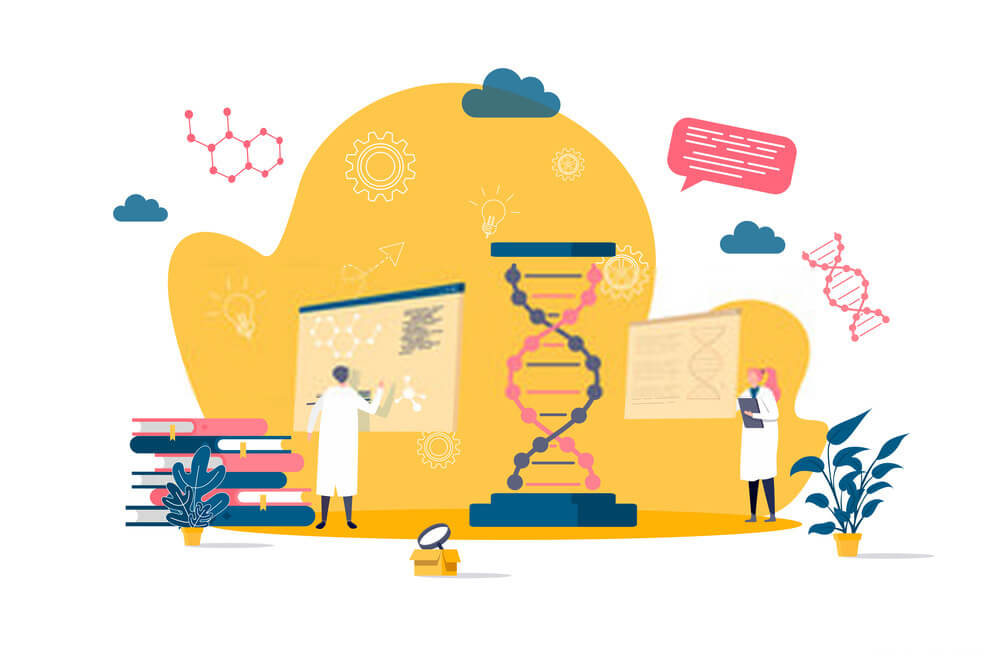 Narrative sequencing refers to identifying the critical components of a story, including the beginning, the middle, and the end.
According to ReadingRockets, narrative sequencing is a comprehension strategy that helps the readers to retell the sequence of events in a given piece of narrative writing.
It also helps organize information and ideas efficiently, making it easy to write a narrative essay fast. When writing a narrative essay, we recommend that you move chronologically through the events.
Avoid jumping from one moment to the other or moving from a past to present event, then back to the past event in the next paragraph.
Chronological descriptions of the events help you avoid confusion and allows for the audience to predict your intent and thoughts as the author, which helps them build interest through the paper.
7. Use stimulating emotions and sensory details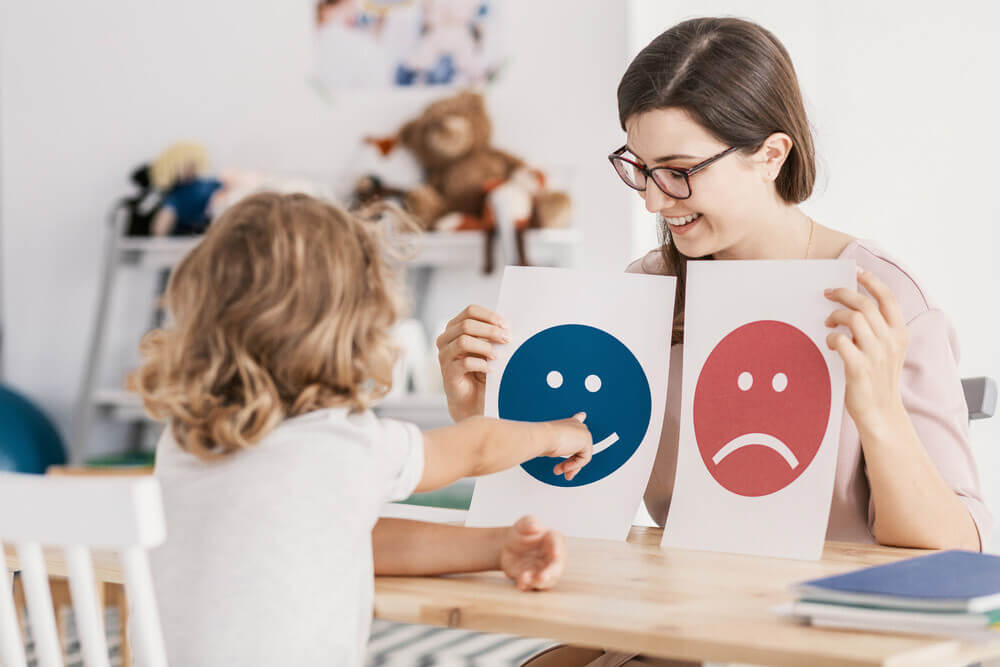 As you write your essay, write about how things sounded, felt, smelled, tasted, or looked like. It helps paint a vivid picture to the reader so that they are immersed in your narrative.
As you describe, the elements use stimulating emotions, which show your maturity and self-awareness. If necessary, declare some of your vulnerabilities.
If anything, avoid being cocky while describing real-life experiences. Besides, do not be a faceless narrator : declare your role from the onset and write from the speaker's perspective.
8. Prove and support facts in your essay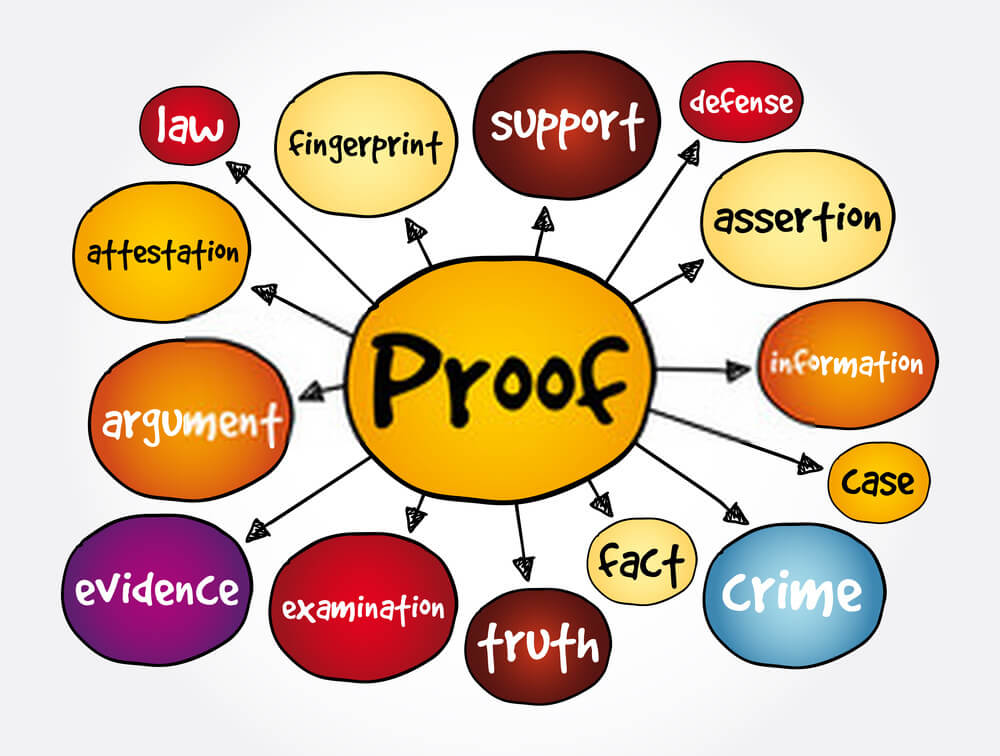 As you scribble your narrative essay away, ensure that you give arguments that support your opinion.
Where necessary, include citations to resources so that your readers can connect the dots. Provide as many facts as you can to your readers to make meaning of your story.
In anything you do with the essay, always ensure that the facts are clear, supported, and realistic because a narrative story is not fiction but based on reality : your reality!
9. Avoid the unnecessary elements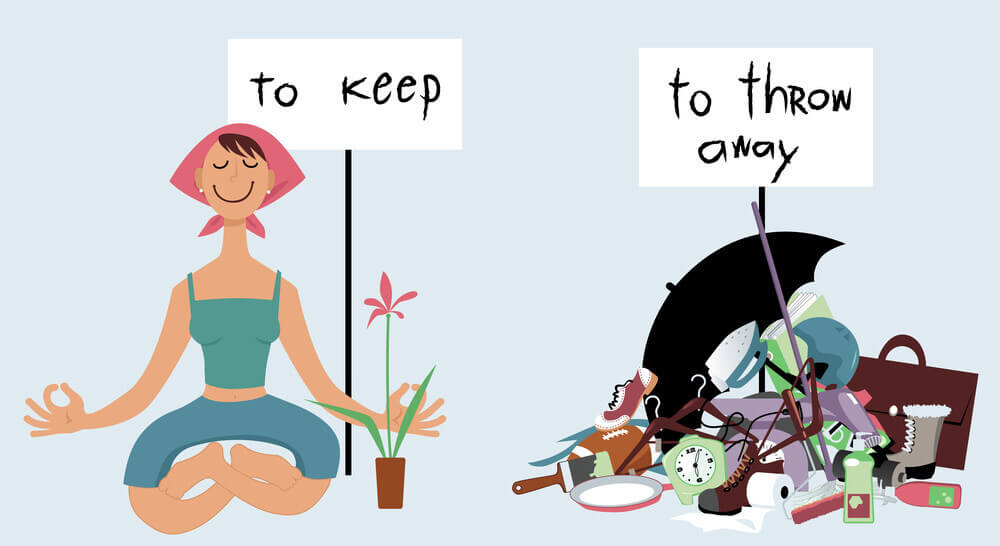 When asked to write about events, people always get carried away. Amidst the lonesome travel down memory lane, it is easy to get confused. However, it is necessary not to give details that do not add value to your personal narrative essay.
When you have a wordy essay, you have made a recipe for confusion to your audience. However, when you write a narrative story that is clear, concise, and coherent, no marker will deny you the best grade!
Besides, clearly and concisely written narrative essays attract good comments from the professors. If you end up getting confused along the way, go back to your prompt, then weed out the unnecessary.
10. Review the instructions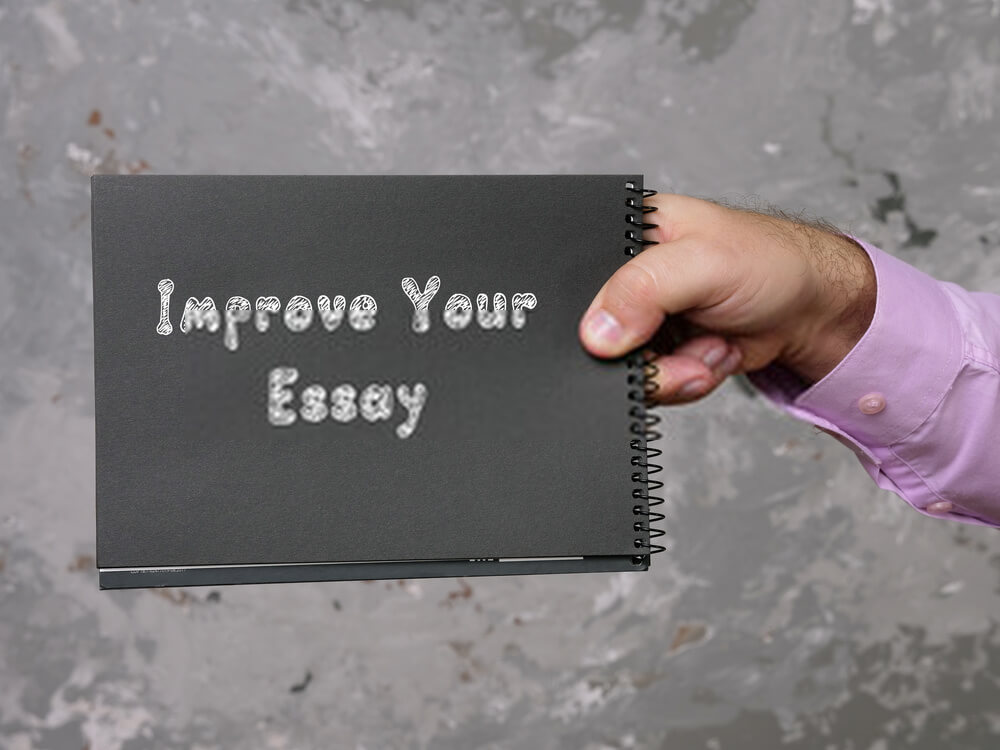 Double-checking the provided requirements helps you determine if your first draft has touched on these critical elements that the professor expects.
The guidelines and requirements help you limit the scope of your narrative essay : they set the boundaries. Reviewing the instructions can also help you insert some points you left out or delete the unnecessary facts : the filler words.
11. Edit and proofread your work thoroughly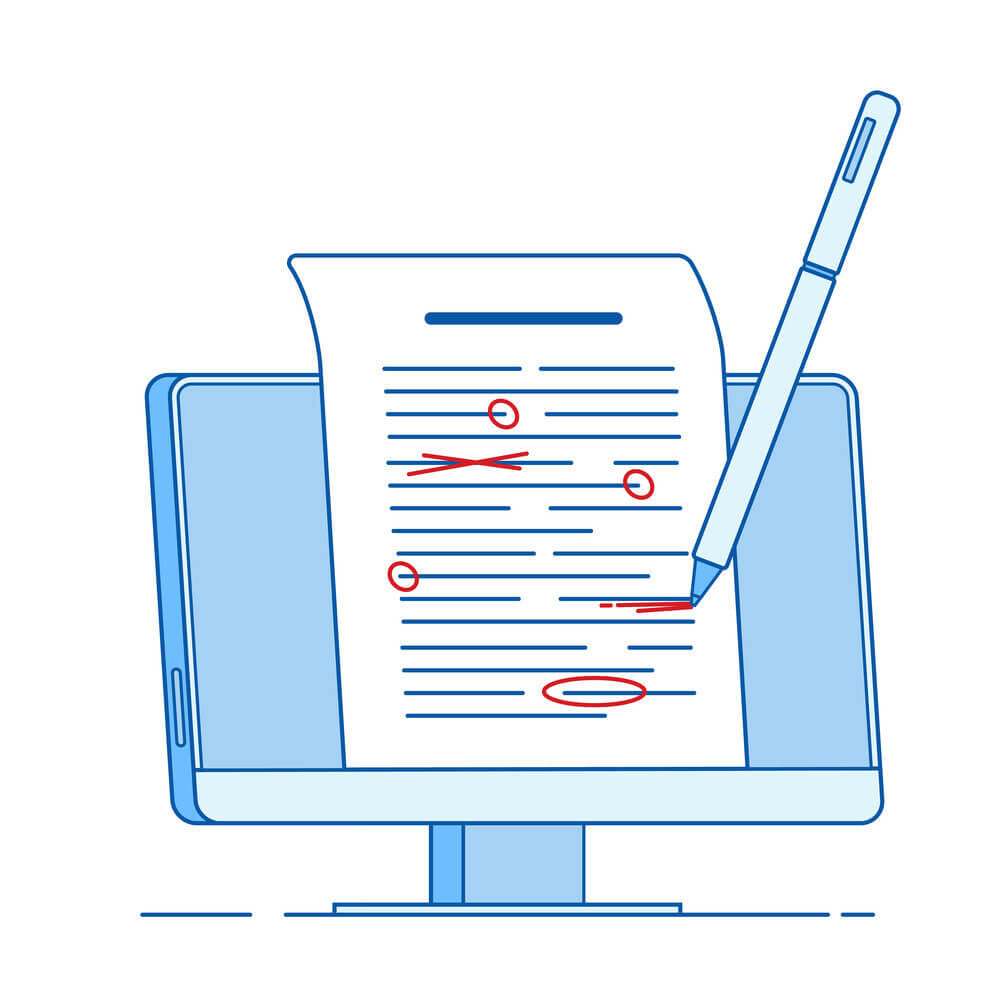 After completing an essay, what you have is always the first draft. It is necessary to take a short break off from writing when you put the last full stop.
The break helps to cut down the monotony and helps you wear the title of an editor. As you write, you get biased with ideas, but the break helps you see things from different perspectives.
There is no shortcut to polishing a narrative essay. You only need to:
Read the essay out loud and listen to how the narrative sounds. If there are awkward sentences or presentations, find a replacement.
Seek a second or third opinion. Ask your friends, peers, classmates, family member, or an independent proofreader/editor to read the narrative essay. Ask questions and ascertain whether the narrative is engaging, detailed, and befitting to the instructions.
Revise your narrative essay. Read over the narrative essay as you correct any mistakes, meet the word count, and align your paragraphs. Once you have the final draft, re-read it aloud once more, edit it through available editing software, consult with a proofreading and editing agency, and submit it for marking.
Narrative Essay Example
Here is an example of a short narrative essay based on the prompt describe instances that made you learn that you appreciate diversity.
I am a Latino girl by decent and now a proud and loyal American citizen.

According to my parents, I rhymed well with my peers since when I was young. Being that young kid everyone around the neighbourhood loved, I went to the extent of making friends with people who are visibly different from me, I can only rank myself as a champion of diversity. Others saw my moves as one that would never last : I'm still a vibrant diversity advocate.

During my elementary school days, I interacted with people older than me, having religious beliefs different from mine, and hailing from different backgrounds in terms of culture, ethnicity, social status, and any other diversity aspect. While those who feel privileged made jokes, I was tolerant of everyone that I interacted with. It was so hard to hate me because I could fit anywhere, I still do to date.

As time progressed, I continued my appreciation of peers, parents, students, and even strangers with no boundaries. Everything was always good, and when there were conflicts, I solved them easily. I also noticed that I could learn a lot from people. Middle school became the best place when I made friends with people who were immigrants. I came to appreciate the value of a multicultural society. I would bombard my parents with questions and they would religiously answer me. Whenever I had doubt, they would guide me on what to do. The same persevered through high school.

The hallmark of appreciating diversity was in high school where being able to interact with different groups made me learn a lot. I became culturally competent, accommodating to everyone, and an advocate for being good to anyone because everybody matters. I radiated the philosophy to everyone and soon I was nominated as the Diversity Advocate. The position made me visible to students and helped me advise them to the extent that hate was past tense. My teachers even emulated and taught my model : they likened me Geena Davis, Candice Morgan, Jameela Hamil, Shonda Rhimes, and so many other diversity activists.

Today, thanks to my stance and upbringing on diversity appreciation, I can live, work, and interact with anyone. I believe in coexistence and pursuing nursing will be the best career to advance my love for everyone. I want to offer culturally-appropriate and person-centered care with a feel of their preferred culture, which I have read and proved that it promotes holistic wellbeing and quick recovery.
The sample narrative essay above recounts the instances when the author developed a love for diversity. It is chronological : from elementary school through middle school and then high school.
There is also a connection between the experience of diversity and the course the author wants to pursue. That is how you nail a personal narrative essay and make it count!
Frequently Asked Questions on Narrative Essays

Here is a list where we answer some of the questions that can trouble you when writing a narrative essay.
What is the best length for a narrative essay?
Many students write to us asking about how long a narrative essay should be. Well, the length depends on the professor, instructor, or lecturer assigning you the task. Because you document the most amazing or outstanding life events that are important to you, it can range between 500 words to 1000 words for short narrative essays. The essays can go up to 2000 words if there is more to narrate about yourself or any event. A standard narrative essay is between one and five pages. But it can also exceed the 5 pages. The introduction and conclusion are each 10% of the total word count of the essay. The rest of the word count can be balanced within the body paragraph.
Can I use dialogue in a narrative essay?
Yes, using dialogue is allowed if at all the conversation is critical to writing your personal narrative. However, reported speech works just fine, especially if you must maintain prose in your writing.
Does one use first-person pronouns in a narrative essay?
Yes, you are allowed to use the first-person perspective in a narrative essay. Mainly, narrative essays are about events or memorable happenings in one's life.
Should I use citations in my narrative essay?
Of course, citations can be used when explaining facts, presenting statements, or declaring facts in your narrative essay. For instance, when applying for a nursing school, you can begin a narrative essay with statistics indicating nurses' shortage. And when you use such, you must acknowledge the source, or otherwise, you get the blame for plagiarism.
How do you start a narrative essay?
It is always imperative to begin every essay by drawing your audience or readers. Mostly, having a strong opening sentence does the magic. The opening sentence, otherwise referred to as a hook, should provide a soft entry point for your readers so that it grabs their attention off the bat.
Here is an example:
Even though everything seemed to fall apart, and the fact that I was not able to hold things together shattered me, I fought on. Here I am, I can attest that commitment, grit, and perseverance always wins the day.
What is the best format for a narrative essay?
Like expository essays, rhetorical analysis essays, compare and contrast essays, argumentative essays, and descriptive essays, the narrative essays follow the classic five-paragraph essay format. It has the introduction, body paragraphs, and conclusion.
The introduction warms up your audience; ensure that it has the background, hook, thesis statement, or theme, and it should be 3-5 sentences.
Main Body. The main body paragraphs should flow logically and have transition words for a good flow. Always have one idea per paragraph. You can have 3-5 paragraphs depending on the total word count.
Finally, your conclusion should end the essay. It should be 3-5 sentences. You can introduce the moral of the narrative here but do it creatively.
In terms of structure and formatting of a narrative essay, you should ensure that your essay is:
Double-spaced
12-point font
Times New Roman font
1-inch top, bottom, and side margins
Parting Shot!
Evidently, writing a narrative essay is not as complicated as you probably had thought. It is among the most exciting writing assignments as you use creativity and personal touch. Not even the essay instructions can hold you down : you are free from the academic writing rules.
It is just you, your creativity, and your story. And with the three, you must use your imagination and confidence to craft a brilliant academic essay that meets the requirements. If you are still not so pleased with your prowess, you can order a narrative essay model paper from us.
Our essay writing service writes model papers that you can benchmark when writing yours. All is not lost; you will achieve prowess in a matter of just reading a professionally crafted narrative essay.