How to Write a Discursive Essay : Tips from Professional Essayists
Last Updated: 05 February 2023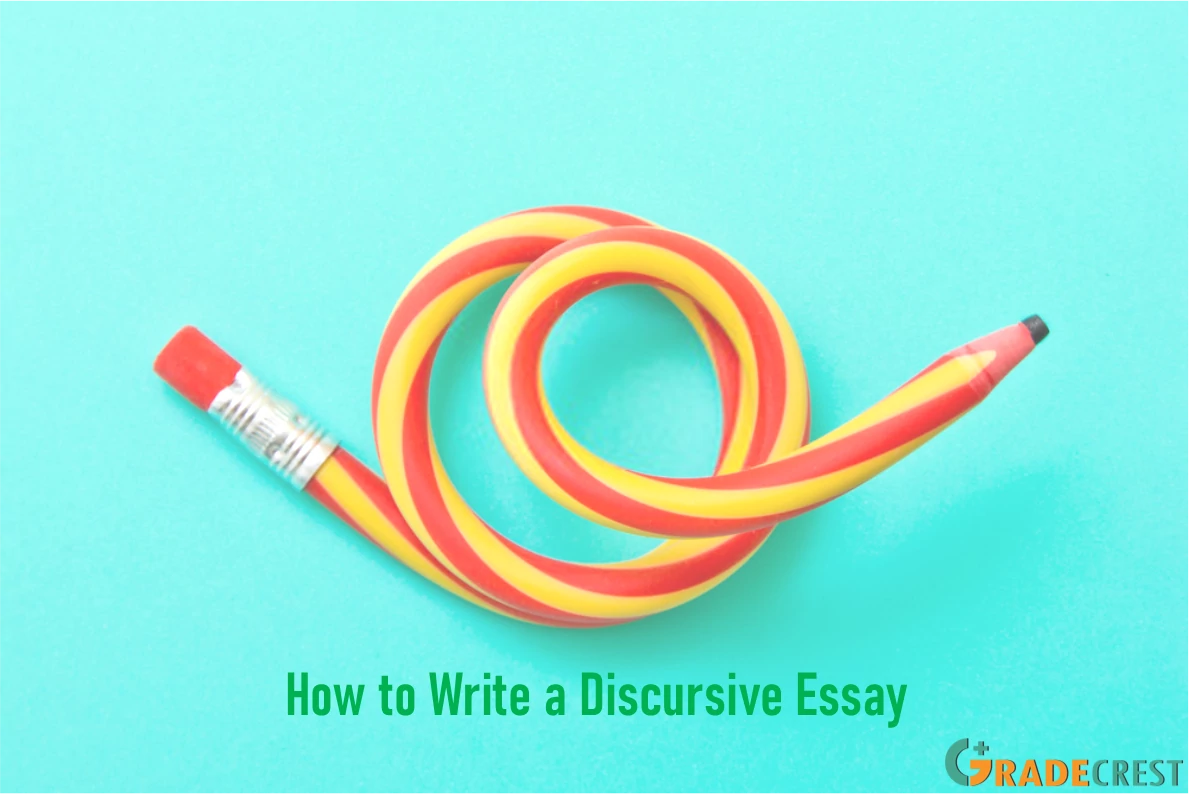 If ever there is something the stresses students it is writing an essay they do not understand. For a while, many students have been whining about not knowing the difference between a discursive essay and an argumentative essay. Therefore, the aim of this article is to clarify what a discursive essay is, how to write an excellent discursive essay, the structure of a discursive essay, and how to begin and write a conclusion to a discursive essay.
Time and again, we have stressed that writing essays can be a tough undertaking. And, the toughness is why some students pay for essays online from essay typing websites. Others look for nerds to do their homework while they handle work and other responsibilities.
While we are aware that can quickly happen, we believe in the spirit of sharing information. Now, let us end the curses of tough essays by stripping the discursive essay step by step. We do not just like seeing busybody students spending their entire college life struggling to write essays. Here is our little gift.
What is a Discursive Essay?
There are different types of essays, over 6 types to be specific. These essays include narrative essays, argumentative essays, opinion essays, definition essays, analytical essays, compare and contrast essays, descriptive essays, reflective essays, and even autobiography essays. The list is endless.
Then comes the discursive essay. Â By definition, a discursive essay presents both sides of an argument and then the stance, more like the argumentative essay. It presents an argument by offering space to two opposing sides.
Discursive essays test the ability of the writer to present their opinion on an issue or a topic and persuading their stance by giving specific reasons as to why each view is or may be valid. When writing, the author of discursive essays maintains neutrality and calmness throughout the essay for the sake of being impartial or unbiased in their arguments.
Differences between Discursive and Argumentative Essays
Discursive Essay
Argumentative Essay

Purpose:

Presents a balanced and objective examination or analysis of a subject or a given topic.

The discursive essay topic can be controversial, but the discursive essay always tries to take a balanced stance by presenting a balanced discussion of the issue at hand.

Purpose:

Presents the pros and cons or advantages and disadvantages of a specific issue.

It plays the role of educating and persuading the readers on a given point of view.

From the onset, a persuasive essay declares a stand and supports it only until the second last paragraph where it presents the counterarguments.

Style:

Discursive essays are written in a formal and impersonal style compared to other essays.

Every issue at hand is discussed in its paragraph, and every paragraph must begin with a strong topic sentence.

Style:

Argumentative or persuasive essays follow the general essay format.

The first paragraph must always bear the thesis that reflects the point of view for which the author is arguing.

The body then presents both sides of the arguments with a leaning to the supporting side the author inclines. The author also presents a counterargument to their point before the conclusion paragraph.

Plan/ Structure

Â
1st issue, problem, or situation.
2nd issue, scenario, problem, or situation.
Third issue.
Conclusion.

Plan/ Structure

Introduction (with thesis).
Arguments for or against.
Arguments for or against.
Counterargument.
Conclusion.
Discursive Essay Topics from College and University Prompts
The first and most critical step is to define your discursive topic. Discursive essay topics can be anything. In fact, even the argumentative essay topics are suitable to be discursive essay topics. Discursive topics can be primarily controversial topics such as abortion, gun control, female genital mutilation, and school uniforms.
Here are a few discursive essay topics:
Is a society based on matriarchy possible?
Which is better: a nuclear family or a joint family?
Can co-parenting work in contemporary society?
Should school uniforms be mandatory?
Should school be free for the privileged and the poor?
Could computers evolve to perform social roles?
Should college classrooms allow the use of smartphones?
Should cohabiting couples be given equal status to married couples?
Is it true that contact sports encourage aggression
Should women be allowed to secure abortion regardless of the gestation period?
Should there be stricter gun laws in the U.S given the rising spate of attacks?
Does terrorism affect the economic growth of a country?
Is technology isolating individuals?
Can online bullying be tamed through policies and technology?
Should the shearing of lambs for wool be banned?
Do modern apps solve the time wastage by students?
Can women lead countries?
Does the legalization of marijuana for medical use pose a threat?
Does the legalization of marijuana have economic and social effects?
Are video games detrimental to the holistic development of children?
Once you have a tremendous discursive essay topic, the next step is to write a structure.
Related Read:
The Structure of an excellent Discursive Essay
After choosing a great discursive topic, the next thing is to write an outline. Essays preceded with outlines turn out to be the best. Now, here is the breakdown of a discursive essay structure:
A Discursive Essay Introduction: The introduction of your discursive essay should state the topic and explain why it is crucial. It should bear a balanced, contextualized, and clearly stated the topic of discussion.
Body: This section is comprised of several paragraphs that present evidence that is subject to analysis and evaluation as well as building coherence and cohesiveness of ideas and the final position on the topic. 2-3 paragraphs are enough, and they should bear exemplified or justified ideas each. When writing the paragraphs, ensure that you choose valid and strong points that are hard to argue against. Doing so makes your discursive essay exciting and informative.
Discursive Essay Conclusion: how do you conclude a discursive essay? Well, you can do that by presenting a balanced view of the topic under discussion. When concluding, ensure that you connect to the ideas in the body. Your closing paragraph must summarize the main points and state your opinion and give balanced consideration to the topic.
So you know what to do when asked to write a discursive essay on technology.
More on the structure of a discursive essay.
Formal Styles for a Discursive Essay
As we mentioned earlier, a discursive essay is a formal essay and thus commands a formal tone. Therefore, when writing, you must take a third-person point of view. That way, you have a better idea of presenting arguments and express your opinion.
An excellent example of discursive essay paragraph is: In 2018, the WWF estimated that close to 2000 species in the Amazon rain forest have been extinct due to the wanton destruction of the forest cover for anthropogenic activities.
A sample objective argument is as follows: Even though some authors argue that wearing school uniforms limit the creativity of students, other studies have established the importance of school uniforms in creating a fair environment that unites and creates room for collective reasoning and brainstorming among students.
Here are some few tips when writing a discursive essay:
Use impersonal constructions and passive voice.
Ensure that you use a range of advanced vocabulary.
When connecting ideas, use formal linking phrases or words.
Always use sequencing.
Cite the facts you use in your essay.
Use links when writing complex sentences with two clauses.
You are allowed to use inversion, especially in conditionals. For instance, never has there been a drought like the one experienced last year in the areas around the Amazon.
Do not use short forms, colloquial expressions, phrasal verbs, and idioms.
Only use complete expressions and words.
Be soft on your personal opinion or stance.
Do not over-generalize arguments. Instead, maintain specificity.
Ensure your paper is well-formatted in MLA, APA, or Chicago styles.
A Sample Discursive Essay on ChildCare
Currently, many parents tend to be busy working, and they need to rely on someone else to take care of their offspring. While some people think childcare organizations can offer the best care, I would argue that it is better for children to be looked after by their grandparents.
On the one hand, it is believed that youngsters should be sent to childcare centers for some reasons. The first one is that since those centers are professional organizations, their staff are often well trained and therefore have good babysitting skills. For example, when a child falls over and gets himself injured, staff can react quickly and give him first aid. Furthermore, children can have a chance to make friends with their peers when coming there, which might increase their communication and language abilities. If they are looked after by their family at home, they might feel a bit lonely.
On the other hand, I believe it is a better idea for grandparents to take care of their grandchildren. Firstly, as grandparents have lived for many years and have brought up their own offspring, they have much experience in raising children. For instance, they might know how to calm the baby down when he cries. Secondly, grandparents are family members, so they love their grandchildren more than other people do. As a result, they tend to spend much more time and effort caring for their grandchildren compared to a childcare staff member. Finally, youngsters looked after by their grandparents are likely to become more family-oriented and appreciate the value of a happy family.
In conclusion, while there are some benefits of children being sent to childcare centers, I believe they should be raised by their own grandparents.
You can be asked to write a discursive essay on social media. With the above discursive essay format and sample above, that should be very easy.
Stuck with Writing a Discursive Essay?
Do you know you can buy argumentative essays from our website? As a website that types essays for students, we can help you write your discursive essay. We are a trusted online writing agency that writes custom essays. We are a reliable and legit custom essay writing website.
When you place an order on our website, you will get a non-plagiarized essay at an affordable rate.
There are many reasons why students pay for college papers. Chief among the reasons is not understanding how to write and not having time to complete an essay. When your time for seeking discursive essay help comes, only trust Gradecrest.com for the best grades.
We have the best essay writers who are masters of academic writing. Their Midas touch makes your essay destined for nothing less than top grades. And if you need your essay improved or edited, you can use our service to correct your essay.
We also offer last-minute essay writing services. So, when you cannot write an essay and have an outline ready, our writers can type it for you for cheap.
Do you still have any reason to fail to turn in your discursive essay on time? Probably not!