How to Complete a Patient Scenario Nursing Case Study
Last Updated: 24 August 2021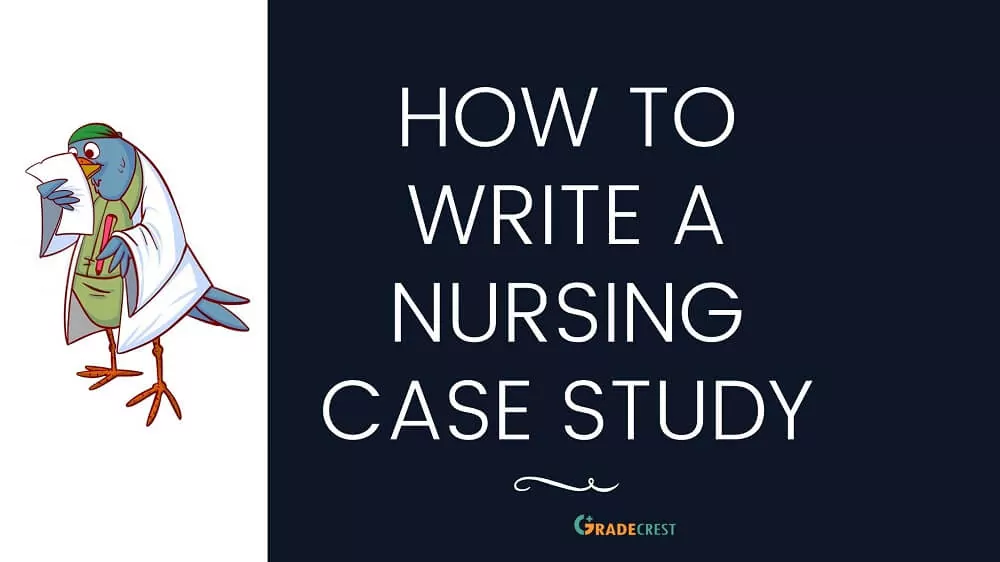 Whether you are doing your BSN, APN, or DNP studies, you would agree that a nursing case study on a patient is one of those assignments that will almost freak you out. Many students have claimed that they find themselves overwhelmed with writing nursing case study analyses given patient scenarios.
This is where our nursing case study writers come in : they reduce the stress you would have had written a case study. In addition, they are so knowledgeable that they will write the case study answers in the format described in the instructions and rubric.
If all you need now is not help but how to do it, we cover how to complete a nursing case study analysis on a given patient scenario. Some of the aspects include the critical parts that must appear in the analysis and the general format of these case studies.
Let's dig in already, won't we?
What is a nursing case study?
A nursing case study refers to a given patient scenario, whether real or imagined (made up), to test the skills and knowledge of nursing students in specific areas of their study that are most likely to be encountered in their daily practice or practicum.
Nursing case study assignments are assigned to student nurses in nursing school as part of their curriculum as they help integrate the theoretical learning from class into a real-world scenario. In this sense, the students are expected to write an analysis, draw conclusions, and make recommendations.
A well-written case study paper for a nursing program requires critical reading, thinking, application, and consideration of recent scholarly literature.
While there is no specific structure for writing a case study paper for nursing, the paper has a bare minimum. For more details on the exact parts needed, it is imperative to read the assignment instructions and the rubric often given when being assigned this piece of nursing assignment.
Structure/Format of a Nursing Case Study Analysis
Before you commence working on a nursing case study, it is imperative that you read the patient scenario, the assignment instructions, and the rubric. These three documents will give you a rough idea of what your instructor will be looking for when marking your paper. The aim is to hit the top marks in the rubric. And to do so, here are some vital parts that your nursing case study must have:
Title Page
Your title page should be formatted as directed by the institution. For example, some nursing schools have templates with slots where students enter their details. However, if there is no specific case study template, you can craft your title page in APA or Harvard format, the widely used referencing styles in nursing assignments.
The title page should contain the topic of the case study, your name, your instructor's name, course information, date of submission, and the name of your institution.
Abstract
Although not a requirement, some instructors insist that your case study must have an abstract. If that is the case, write a 200-word abstract that summarizes the case, including the patient presentation (vitals, demographic data, history, current diagnosis, and treatment), the nursing assessment of the patient, and the current care plan/interventions and recommendations.
Introduction
The introduction of your case study should briefly present the patient, including medical history, current medication and diagnosis, the potential interventions, and the recommendations.
You can always do the introduction last to capture everything that is in your case study analysis. The introduction paragraph aims to demonstrate that you can decode the message from the patient scenario. It also strengthens your arguments later in the paper concerning care planning.
Case Presentation
When writing the case presentation, resist the temptation of copying verbatim the content of the case study from the patient scenario. Instead, paraphrase the patient scenario, chief complaints, noting the assessment data including the vitals, medical history, family history, demographic data, and any other relevant aspect.
Pathophysiology
Having drawn the patient's raw data, it is now time to cover how the disease diagnosis could have occurred. For instance, if it is sepsis-induced cardiomyopathy, explain how it could have happened using the relevant data. An example is a patient working in an unhygienic setting. If a patient is a long-time smoker who has COPD, explain how smoking leads to COPD. As you expound on the pathophysiology, focus on the etiology and the risk factors of the patient. To support your writing, ensure that you use nursing literature published in the last five years.
Nursing Care Plan
With the diagnosis done and the source of the patient's suffering understood, it is now time to plan the care of the patient. We have written a guide on writing nursing care plans that you can use to write a care plan.
The nursing care plan details the chief complaints or the critical problems that a patient has, including at least three top-priority problems.
Here, it would help to describe the reasons for these problems while drawing facts and evidence from the literature.
You also need to detail the potential intervention strategies, including pharmacological and non-pharmacological interventions, develop goals and measures, and come up with evaluation strategies for your plan.
Discussion and Recommendations
Having written a comprehensive nursing care plan, you can discuss the expected outcomes and write your recommendations. The discussion extends the case study, giving you room to expound on the case study, relate the care plan to the case, and provide rationale. Based on the care plan, you can then make recommendations. Your recommendations should be based on the diagnosis, prognosis, and nursing care plan. For instance, if it is time to discharge the patient who had falls, recommend some fall management strategies that can work in the home setting. For example, engineering controls or lighting. Focus on everything and anything that can be done to improve the well-being of a patient.
Conclusion
As you began with an introduction, your case study must also have a conclusion. Conclude the nursing case study by recapping the case. Include the important facts such as patient presentation, nursing assessment, current care plan, rationale, evaluation, and recommendations.
References
In most of the nursing papers we have handled, the APA writing style is usually preferred. This means that your bibliography and in-text citations should be in APA or Harvard formatting. UK universities prefer the latter. Remember to alphabetize the reference list.
Important Tricks when writing a Nursing Case Study
A nursing case study paper is a technical paper on its measure. Therefore, it should display professionalism, keenness, and understanding of nursing concepts. Sometimes, you might be given a case study on implementing healthcare systems or on an ethical dilemma. Our guide above is practical when writing a case study on a patient. However, if you are analyzing a nursing case study on a given area of interest, here are tips and tricks to use.
Plan your case study analysis
Begin by reading the case study instructions. This helps you to:
Understand the type of referencing style to use
The concepts to apply in the case study analysis
The patient scenario
The likely topic
The length of the case study
The areas expected that you would handle
Reading the instructions helps plan the case study analysis because you will know what the instructor will be looking for when marking.
Begin writing early
You should begin writing your case study analysis early. If possible, commence immediately you receive the go-ahead from your professor. In many cases, nursing students combine work and study. If this describes you, then the chances are that your free time is never a guarantee. When not on shifts, you could be unwinding somewhere or sleeping to the extent of forgetting or rushing a paper. However, if you plan and begin early, you will do the paper well without complications.
Use the right nursing terminology
When writing a nursing case study analysis, write the paper using the correct nursing terminologies. Avoid using too technical terms, though. You should ensure that anybody reading your work can comprehend the message you are passing.
Never use Acronyms
Resist the temptation of using acronyms when writing the answers to a case study. Instead, use the right words unless required to use the acronyms by the rubric. For example, do not write Phx, while you can write patient history.
Use your own words : Paraphrase and Cite accordingly
When writing the assessment, patient presentation, recommendations, and the nursing care plan, always use your own words. Do not copy directly from other sources and paste it into your paper. Plagiarism has serious consequences. You should also cite your paper appropriately, as doing so strengthens your arguments and helps you avoid plagiarism.
Format your paper as directed
A common mistake most nursing school students make is to forget to format their nursing case study papers. Take your time to acquaint yourself with APA writing format/style. Losing marks over formatting only counts as negligence on your part, which is disastrous for practice. We can also help you format your case study in APA if you've written it already.
Read, Proofread, and Edit thoroughly
We cannot insist how much proofreading, rereading, and editing a nursing case study can help you turn around your grades. However, mistakes can cost you some marks. To avoid such predicaments, it is only appropriate to check for omissions, misspellings, grammar errors, and incomplete sentences. If proofreading is not your thing, you can utilize our assignment proofreading services.
Ask for help if stuck
In most cases, just like other nursing homework and assignments that can be overwhelming, you can ask for help from a writing website. Gradecrest, for instance, is that offers nurse writing services to nursing school students. In addition, we offer homework help to nursing students across the globe. From discussion posts to capstone and change management reports, you can trust our writers to deliver. We have the best nurse case study writers who have a background in both medicine and nursing.